Immuno D ® has been an insider tip "among us holistic doctors" so far. As it is patented now, we can talk about it. ImmunoD is interleukin-42 and molecularly it is a protein-stabilized Vitamin D3.
Abstract of a fantastic Austrian autism study here in the box
Positive effect on the behavior of autistic children by supplementing a new complexed VitD by reducing lipid peroxidation: a pilot study
Oxidative stress can play a role in the development and clinical manifestations of autism. Children with autism show oxidative stress in the form of increased lipid peroxidation. Vitamin D supplementation is known to reduce oxidative stress by reducing inflammation.
Methods: Autistic children (n = 12) received complexed cholecalciferol dimer (ImmunoD ®) orally twice a week for five weeks.
Plasma samples were drawn from ten of these autistic children before and after five weeks of administration.
Lipid peroxidation marker hydroxyalkenals (HAE)
Malondialdehyde (MDA) and
Lipid peroxides (LPX)
were measured. In addition, the standardized AQ-10 questionnaire (Univ. Cambridge AQ-10) was carried out to test for changes in behavior.
Results: After supplementation with ImmunoD ®, the markers were significantly reduced as follows:
HAE from 1.99 ± 0.61 uM -> 1.09 ± 0.65 uM (p <0.02)
MDA of 0.99 ± 0.48 uM -> 0.33 ± 0.18 uM (p <0.01)
LPX of 235.8 ± 136.9 µM -> 115.2 ± 64.8 µM (p <0.02).
The behavior of the subjects improved significantly in the AQ-10 (p = 0.001).
In 6 out of 12 cases, the child improved to such an extent that the test results would no longer be able to diagnose ASD after treatment
In addition, other significant changes could be observed, which showed an improvement in the relevant facets of social behavior.
Conclusion: Supplementing the complexed vitamin D dimer is recommended to reduce oxidative stress and inflammation in autistic children and this can improve their social behavior.
Greilberger & H*rwig – Positive Effect on Behavior of Autistic Children by Supplementation of New Complexed Cholecalciferol is Combined With Reduction of Lipid Peroxidation: A Pilot Study – Curr Trends Biomedical Eng & Biosci 14 (4): CTBEB.MS.ID.555893 (2018)
What kind of vitamin D is Immuno D ® ?
Interleukin-42 consists of vitamin D – binding albumin (VDB) – produced in bacteria by molecular biology – as a dimer – which was purified and selectively deglycosylated and saturated with a vitamin D3 molecule.
The new IL-42 is a comprehensive Austrian development with extraordinary immunoregulatory effects! 
Here is the comparison of the effectiveness between VDB -> g*MAF -> Immuno D ® on the specific modulation and stimulation of a macrophage type 1 activity.
because patents exist, I can finally write about Immuno D
Immuno D (vulgo IL-42) has now been patented in the USA and the EU and is therefore indestructible, and several clinical studies are now underway on the product in various countries.
Research highly active – Austrian professor
Prof. Joachim Greilberger and Doz. R*lf H*rwig have done all of the research on this molecules over the past 10 years. The implications of all the actions of IL-42 are not yet completely clear, because a new indication for Immuno D ® is added almost every month.
If you wish to get in contact with the inventors please contact dr. joachim greilberger per email
Noticeable effects have been documented in many diseases whose basis is a disturbed, weak or misdirected immune system.
Presumably there is an effect on the microglia cells, which are part of the brains immune system and are pacemaker cells for all neurological diseases. 
We know of effects in following diseases
Amyotrophic lateral sclerosis
multiple sclerosis
Huntington's disease (the mechanism of action is completely unclear to me, since this is a genetically determined glutamate disorder)
Parkinson's
Autism (study cited above)
Neuroborreliosis
Viral diseases: Papilloma Virus, PAP IV
Coronavirus (latest study by Greilberger et.al. 2020)
Influenza
Effect of Immuno D on autism
the exact formulation and disease background of the "syndrome" autism is still unclear. We know that it is a neurodegenerative disorder caused by heavy metals (especially thiomersal), also intrauterine infections – especially Cytomegaly, endogenous retroviral activation, electrosmog,
The prevalence of Autism is increasing enormously (Google Pictures, WorldInData) and to speak of "genetic cause" in view of this increase is of course a red herring.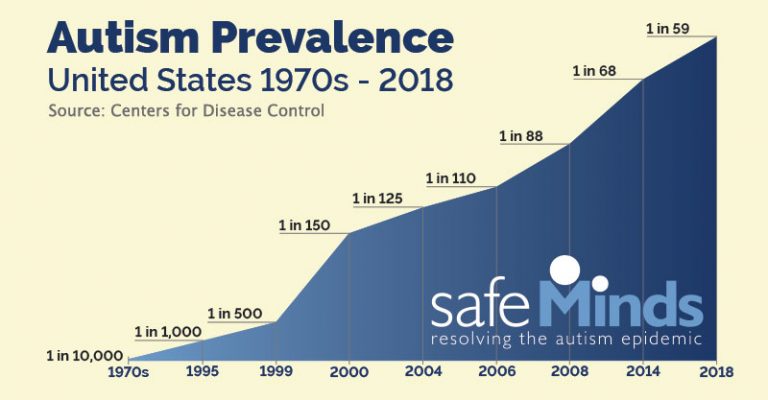 What has changed since the 1970's?
80% of the world harvest with glyphosate, cell phone masts everywhere, plastic bottles instead of glass, China member of the WTO, Borrelia as a military germ of battle (mistakenly?) released – and in the USA about 70 needlelings from 0-7 years of age.
Other authors who treat autism with activated VitD
Dietrich Klinghardt and Marco Ruggiero have been working with Rerum ® -> now called Imuno ® and Bravo yogurt, which are said to contain activated VitD, for years.
The authors use chondroitin sulfate as an additional active adjuvant (Imuno ®) Study 2016-FullTextPDF
In the following study 2019, Clinical Experience of Integrative Autism treatment with a Novel Type of Immunotherapy, there results are shown on only one patient.
Actually in view of the "20,000 cured autism cases" claimed by Klinghardt (Baden Baden 2018 personal communication) a somewhat measly study.
Alpha H ® – the great antiox miracle
Alpha H ® has also been patented by Prof. Greilberger. It consists of ornithine alpha-ketoglutarate and methylfurfural. The former binds free radicals, the latter binds NITRO-STRESS or nitrogen oxide radicals. L-carnosine and VitC as well as birch sugar and orange flavor are added as extra goodies.
As banal as the composition seems, this product is highly effective for chronic inflammation. We see that often in our lab-work because we regularly get blood samples from neurological patients analyzed by Prof. Greilberger's lab, and he runs the only laboratory in Austria with offers measurement of Nagalase and RANTES (inflammation markers from the tooth cavitations).
In any case, the price of AlphaH ® is much too high to be used for a long time or regularly.
The product is soooo good that someone should formulate a cheap replica (with, for example, 30.00 monthly therapy costs)!
When we prescribe AlphaH e.g. to the "exhausted" cancer patient after chemo, they call us after 3 days to say "thank you!"
Where can I get Immuno D and Alpha H?
Doz. H*rwig and Dr. Greilberger founded a pharmaceutical company which finances their scientific research with the profits of this company. Please look up on Internet
(Visited 562 times, 1 visits today)